5 Rhythms® movement practice with Nele Vandezande
Our body is a storage of information, a place where tensions can be felt and seen. A place where stories are moulded into a form. Through our bodies, we get access to our stories, without words. But most of all, we learn how to make them fluid so we can release them. By doing so, movement sessions can help us to gradually get to know ourselves and the signals of our body, to relax our bodies and thus come into our body power.
The 5Rrhythms® dance is a method to reestablish the contact with your body. Through the 5 rhythms, you are actively invited to focus on the inner you. The 5 Rhythms are Flowing, Staccato, Chaos, Lyrical and Stillness. It is a nice way of moving and releasing tension in the first place, of quieting your mind and of recharging yourself. Each rhythm has its specific qualities and helps you to get to know other aspects of yourself.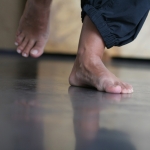 open classes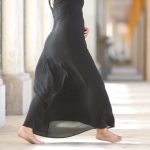 series of classes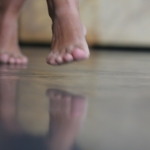 weekend workshops
This is a chronological overview of our activities : first in line is the first workshop to take place.